A national radio show host, Dave Ramsey is a leading voice in personal finance and many other subject matters. One of the most notable, repeated recommendations that Dave makes to his audience is the need to purchase LTC insurance. If you've heard Dave Ramsey talk about Long Term Care insurance and wanted to learn a little more about it, you're home.
Dave Ramsey Long Term Care Insurance Recommendation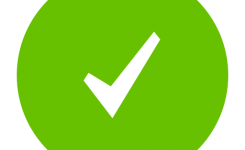 According to Dave, folks should seriously consider buying LTC cover. But this form of insurance doesn't work for everyone. Indeed, Dave Ramsey recommends it for people over the age of 60. He suggests that you look at the market and see whether you can get a good price for adequate LTC coverage. But how do you do this? By price-shopping and comparing multiple providers before you make your decision.
That brings us to what we do at LTC Key. Every day, we're helping dozens of consumers change the game when it comes to buying Long Term Care insurance. Rather than have to schedule a time-wasting meeting with a local agent, we male you side-by-side quotes from the nation's best blue-chip carriers. This way, you can choose and get the best deal right from the comfort of your home – no time wasted, no money wasted. It's the best thing that's happened in the world of LTC insurance brokerage!
Notably, Dave Ramsey says suggests that people should start looking for LTC Insurance when they're over the age of 60. But running the numbers tells us that you're better off subscribing while younger (advisably in your early 50's). Why? Because this way, you get to pay less in premiums. More so, some carriers do offer interesting perks to individuals who buy policies before they hit the 65 years mark.
Paying for Long Term Care Insurance – Dave Ramsey's Suggestions
Insurance rates are usually regulated by each state's insurance commissioner. Nonetheless, there's a massive difference between what various companies change for LTC coverage.
In a column at WorldNetDaily, a female aged 60 years asked Dave whether she should subscribe for LTCI. He suggested that if rates were below $2000, then it'd be a great investment.
What this means is that when shopping for Long Term Care, the price matters. Keep in mind that you're going to be paying premiums for many years and you want to get a great cost/benefit ratio.
That's why we're more than happy to help you shop from the leading companies in a single step through our comparative quotes.
The purpose of long term insurance is to protect your assets if the need for LTC services arises at some point in the future. It's one thing that Dave Ramsey, Clark Howard, Suze Orman and many other commentators on the subject agree on. However, it solely rests on your shoulders to find a good deal. That means it's up to you to locate LTCI discounts, waivers, and other perks that'll help you save money. For instance, discounts for married couples usually exist. In the blink of an eye our side-by-side comparative quotes will help you identify which company simply has the best deal! Complete the request form below to get started.