There's an evident relationship between Long Term Care Insurance and the Alzheimer's Disease. Alzheimer's happens to be a progressive dysfunction of the brain that affects around 6 million Americans. The ailment is more so prevalent among people over 65 years old. As the nation's population continues to age, the number of Alzheimer's cases will go up. Alzheimer's is one of the key reasons why people need to use an LTC policy.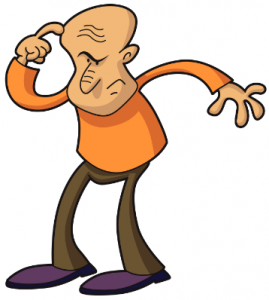 Individuals suffering from Alzheimer's will gradually lose their cognitive capabilities including motor skills, memory, language, and easily become confused. This is what makes Alzheimer's such a scary condition. A section of Alzheimer's patients will also suffer from dramatic changes in personality, and sometimes even lose the ability to care for themselves. If it gets to this point, it gets obvious that Long Term Care is needed. People who have been diagnosed with this condition are expected to live for about 10 years. These are hard times that are challenging to both the affected person and their families.
Why LTC Insurance and Alzheimer's ought to Go Hand in Hand?
Initially, the bulk majority of Alzheimer's sufferers will continue to live in their own abodes. This means that their immediate family (spouse or children) or friends take care of them at home. The main challenge with this though is that these caregivers tend to become physically, emotionally and financially drained. With a Long Term Care Insurance Policy in place, the affected person can get the quality care that they so need. The needed funds are provided to cover for all expenses, so the financial toll on the sufferer's family is nearly non-existent.
Caring for an older person suffering from Alzheimer's is tantamount to caring for a small child. Often, the patient might become agitated, delusional, physically aggressive, and sometimes even withdrawn from family and friends. The condition can also cause the affected person to become disoriented, so you might find them aimlessly roaming the neighborhood.
Judgment – easily forgetting how to use household appliances, etc.
Sense of place and time – inability to recognize areas in the home, and being lost in own neighborhood.
Behavior – care recipients easily become confused, fearful and suspicious.
Physical – individuals suffering from dementia might have issues with balance, and may need to use a wheelchair or walker to get around.
Senses – changes in hearing, vision, depth perception and sensitivity to temperature are common.
If it gets to this point, the sufferer's family should consider taking their loved one to a nursing home or assisted living facility.
Together with other forms of dementia, Alzheimer's is one of the leading reasons why people need Long Term Care. Individuals suffering from Alzheimer's will require constant care services, eventually. If there's no insurance no cover for this, they often end up draining their savings, and rely on help from family and friends for care.
Cognitive diseases come with a lot of uncertainties. Long Term Care Insurance and Alzheimer's connection is that it can help people avoid being a burden to their loved ones. LTC Insurance provides a guarantee that proper and quality care will be provided if and when needed.
LTC Insurance and Alzheimer's Stages
Facing financial constraints, most families are being forced to care for loved ones suffering from Alzheimer's rather than take them to expensive nursing homes. However, providing this care at home leads to burnout on the part of the caregiver. That's why it's crucial to stay on the safe side by planning in advance. All LTC Insurance policies provide cover for Alzheimer's and other organic brain syndromes. Be careful though since some policies will not cover inorganic syndromes such as depression. Make sure that you take a look at a sample contract before you commit to buy. To furnish you with the knowledge base you need to make a smart decision, LTC Key works with all major insurance companies that provide Long Term Care cover in the country. Upon your request, we can simply send you a PDF of the policy before you actually commit to purchase.
Take note that you must buy Long Term Care before problems arise. No insurance company will accept applications from people who do not satisfy underwriting requirements. You can compare this to auto insurance companies that won't insure a car that's just been involved in an accident. So if an applicant is already suffering from Alzheimer's or any other similar condition at the time of applying for LTC cover, the request will be denied.
This explains why carriers will ask applicants to perform a 'cognitive interview' where a medical aide (maybe nurse) interviews you by asking logical and memory-testing questions.
The Stress of Providing Care to Loved Ones Suffering from Alzheimer's
There's a lot of emotional, physical and financial stress facing people taking care of a loved one suffering from Alzheimer's. That's why it's advisable that adult children purchase Long Term Care Insurance for their aging parents. It's also good buy cover for themselves! This way, they can protect their financial security knowing that if Alzheimer's sets in, quality care will be provided by the insurance company.
If you're interested in learning more about how you can get suitable Long Term Care cover and protection from Alzheimer's, simply fill the form below and we'll mail you more info.