Long Term Care plans have a number of the benefits that you can use to fund care, whether you need it at home, at a nursing home, or in an assisted living home. LTC policy features reimburse a daily or monthly amount to cover the cost of care services up to a specific maximum (daily or monthly).
Home Health Care
In many Long Term Care policies, you get 100% of home health care. In many group LTCI policy features though, you get only 50-75 percent home care benefits. That means that a privately bought plan costs you less money and gets you 100% of benefits for home health. And why is this important? 75% of LTC claims commence at home. So don't be get yourself entangled in group plans that cost more for less coverage.
LTC Insurance Policy Features
When it comes to getting Long Term Care, nursing homes are what springs up in most people's minds. Nonetheless, Assisted Living is just as popular. When compared to nursing homes, assisted living facilities happen to be less intensive, but more welcoming. If you buy a policy from the leading providers in the market, you earn the elasticity to select from diverse care options and different types of facilities.
Nursing home – in this kind of facilities, intensive care is provided. There's also 'end of life' care which entails constant medical supervision.
Assisted living – this is an apartment-like living setting where seniors can enjoy their own privacy while knowing that help is nearby.
Benefit Period – for How Long Might you Need Care?
The benefit period is a key 'moving part' in LTC insurance policy features. The benefit duration is used as the core building block while calculating the sum value of your plan. It's something you have to select when we embark on putting together your plan. You have multiple options (2,3,4,5,6, and 10 years). There's also the option to select lifetime coverage.
Money saving tip: 92 percent of all LTC claims are at most 3 years. The odds are that a 3-year plan is just sufficient for you.
Automatic Inflation Protection
This is the basis of any good LTC Insurance policy features. Your benefits may double, triple or even more with compounding protection for inflation. Essentially, this means you get more money when you need it most.
See Also>>how LTC inflation protection works.
Elimination Period (aka Deductible)
This is that time that must pass before your LTCI policy features starts paying benefits. For the majority of carriers, there's a 30-, 60-, 90-, or 180-day elimination period. The longer the elimination period, the lower the premiums.
Maximum Policy Value
Each policy provides a maximum benefit policy value. You may think of this as an LTCI checking account, only that the money may be just used to fund Long Term Care services. In the policy, this is usually referred to as your 'pool of money'. This pool makes it possible for you to elongate benefit years provided you don't get the maximal daily/monthly amount. As an example, let's say you've got a $100/day plan going 3 years with a maximal value (pool of money) of $110,750. Assuming that you regularly stashed out 100 dollars each day, you may exhaust this policy. On the other hand, let's say you just got $50 out of it daily. Your policy will now last as much as six years since you just were getting half your stipulated daily amount.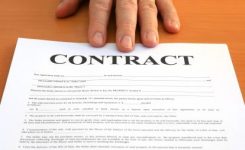 There's an indemnity LTC Insurance payment option that allows the carrier to mail you a check for the daily/monthly full benefit of the policy, regardless of whether the real expenses were less. In case you have money left, you'll be able to use it anyway you deem fit.
Couples Shared Benefit Coverage
This is an optional long term insurance rider that makes it possible for couples to share their benefits. In the case one spouse will need LTC and ends up spending all the money their policy provides, then they'll be able to use their partner's policy and dip into the benefits.
Waiver of Premium
If the time comes that you finally need LTC, it's unreasonable that you still have to stress about paying premiums. The best companies give you a premium waiver immediately you commence receiving benefits.
The Return of Premium Benefit Rider
This rider is offered by some firms and returns all or part of LTC insurance premiums, which are paid to your beneficiaries upon your death. This rider comes with various sub-options, so you might want to ask some questions and compare various companies to get the best deal here.
Survivorship Benefit
The survivorship benefit rider is designed for couples. It might be stipulated that if there's no claim after 7 or 10 years, and one spouse dies, the surviving spouse will have comprehensive benefits and would never need to pay any premium at all.
Underwriting of LTC Insurance
LTC Insurance qualification happens to be so different from qualification for health and life insurance. When deciding whether to approve a health or life policy, underwriters will consider such facts as health history, current health, occupation, lifestyle and avocations. With LTC insurance, underwriters will also evaluate the current status of cognitive health. You should anticipate a medical questionnaire and professional evaluation of your cognitive faculties. This helps underwriters watch out for possible indicators of cognitive deterioration.
Memory loss, dementia, and other cognitive disorders happen to be leading causes of nursing home admission and thus LTC insurance claims. That's precisely why underwriters closely watch and study these conditions. The main goal of the underwriters is to sieve out any applicant who poses a quite significant risk of needing Long Term Care. You're better served purchasing from firms that do a proper underwriting job. If a specific company insures excessive high-risk individuals, these people will probably file claims, causing premiums to shoot up.
The coverage & features of LTC insurance policies will vary from one firm to the other. Thus, you want to shop around and compare deals from several carriers. At LTC Key, we work with multiple top carriers in the market to keep you informed and give you buying power. And here's the best part – all you have to do is simply complete a super-easy short form, then we mail you comparative business quotes within a business day.