You have two main options when shopping for LTC Insurance online:
1) The Old School Option
You simply complete a lead form on a local site and an agent calls back within a couple of days. Such agents may have been coached on the use of various appointment booking sales scripts and are very aggressive in their marketing ploy.
You'll likely come across some very professional agents with this option, but others have been coached to employ pressure sales tactics. The goal here is to eliminate any objections on your part so that you buy a plan and make your first deposit there and then in the first meeting. While it's not illegal, you (the client) might feel uncomfortable with the hastening that characterizes that process. As it appears, the agent is looking to close the deal quick so that they can get back to exploring additional sales opportunities.
You could forego this Old School method by purchasing Long Term Care Insurance via the internet.
2) Buying Long Term Care Insurance (LTCI) Online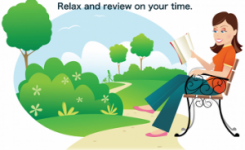 This is the total opposite of the Old School Way. When you choose to purchase online, we simply mail you detailed quotes from about 5 blue-chip companies and give you the time to sit back and choose a Long Term Care policy that best serves your needs.
No sales-focused appointments held at your home.
No pressure to make a decision.
No home visits or old school meetings.
It's all about being educated and informed shopping.
You might feel compelled to expand the net and check out some more websites that do what we do. Keep in mind though that the majority of these other sites are simply lead generation agents where your email address or information is sold to an agent. At LTC Key, we are licensed in all states, so we are more than glad to send you quotes and info so you can take your time and analyze your options without pressure. Our patented LTC Key Green Binder has it all. So you won't find it necessary to go to Google or search elsewhere to get the crucial information you need to shop wisely.
Before you fill a web form on any lead generation site, think about whether you want to have an agent sitting in your living room pushing you to get into an LTC plan you haven't really researched. It doesn't have to work that way. Simply watch this video to understand our simplistic process for purchasing Long Term Care Insurance online.
Purchasing LTC – Local Agents Exposed
It always helps to do your homework. To save you the hustle, though, we flatten out some common tricks used by some local agents when selling long-term care insurance. Keep in mind that not ALL local agents are bad. In fact, the majority of them are professionals. All the same, this section gives you some more reasons why buying LTC online works better for you:
1)    No "7-Step Sales Process"
Before that local agent gets to sit across the table from you in your home, you should know that they've probably been trained on how to work around your objections for not sealing the deal that very first day. They lift your objections methodically, one at a time. Nonetheless, you'll find this face-to-face presentation to be time-consuming (takes about 2-3 hours). It might also be embarrassing at times given that your health history (which may be sensitive) is often cited in an attempt to make you buy there and then. But since you've discovered our firm online, you now are a more informed buyer than is the norm. And like the majority of our clients, you'll probably find this archaic traditional process to be unnecessary.
2)    Purchase just the Right Coverage
It's super easy to purchase LTC insurance online from LTC Key. The efficiency of the process helps us keep costs down so that we can repurpose more resources towards providing a flawless service to our clients.
Since we don't have to drive for hours to get to your residence for a sit-down, we have none reason to offer you any more cover than you might need. Of course, most licensed agents in this business act right and prioritize their clients' interests. But in some situations, human nature might mislead someone who drove over 100 miles just to meet you to offer you more insurance than you probably need.
There's a variety of 'riders' that could be added to the policy, pushing the cost of your premiums up. You may not even need these additions.
At LTC Key, we dwell on only what you do need in a plan in order to cover the catastrophic risk that you may need long-term care at one point or the other. This could save you cash, and members of our team really work hard to find the ideal balance between too much and too little insurance.
3)    Lower Premiums
If you have been researching about LTC insurance policies, then you probably understand that the offers can seem daunting. We have discovered that multiple features that make LTC policies confusing for clients are quite unnecessary, despite costing you money. Our LTC Key agents scale down the options and trim down coverage to the suitable levels for you. Our process revolves around insuring the risk without being insurance poor. We are constantly reminding our clientele that there's always a chance they buy this form of insurance and not ever use it. Thus, finding that right balance between too much and too little is important.
LTC Claims – How they Work
Most people are accustomed to how home and auto  insurance claims work. Thus, they tend to think that you'd need to have an agent present to make a Long Term Care Insurance claim. In this case, though, the claims process works differently:
Your medical doctor certifies that you need Long Term Care
You dial your insurance carrier's home office.
Within a couple of days, a geriatric specialist or nurse from the company will pay you a visit and assist you to complete the paperwork.
Our role as your sales agent is to help you buy this important insurance, and identify the right plan based on your custom needs. When it comes to making a claim, you need a trained health professional certifying you. An agent also helps make sure that the process goes smoothly for you. Keep in mind though that you might not need to use this coverage until after the next 20 years or so.