Weighing long term care insurance pros and cons has everything to do with assessing the risk involved when you are not insured. Many people think that there will never be a need to use LTC insurance in their life forgetting the fact that health is unpredictable. Having car insurance in place is mandatory in many countries. However, for other forms of insurance such as health and LTC, there are no mandatory requirements. It's up to you to evaluate the situation and decide whether or not you need to be insured. In the case of long term care insurance, think the probability that you'll ever need LTC services.
Many Americans in the Dark
So many Americans still believe that services delivered at nursing home or in home care should be covered by regular Medicare or health insurance. This has greatly contributed to them being unaware of long-term care insurance policies. The reality on the ground though is that an LTC policy is the only thing that pays for services like eating, bathing and getting in or out of bed. A major pro of having Long Term Care insurance is that you'll never pay for such services out of pocket. On the other hand, if you lack long term care insurance when the need for care arises, you'd have to dig into your family savings to cover the devastating high costs. Assuming that you'd need care for a couple of years, it's likely that your nest egg will be depleted. On the pro side, buying LTC insurance protects your assets and savings. In the case you end up needing LTC services, the company pays and you don't have to liquidate any of your assets to foot the high bill.
Long Term Care Costs Keep on Rising
Over the last few years, the cost of long-term care has risen drastically. According to statistics, the cost is expected to shoot up even more over the next one decade or so. If you've been working hard to accumulate some savings for your family or yourself, Long Term Care Insurance essentially safeguards your nest egg. When weighing between Long Term Care Insurance Pros and Cons, you should keep in mind the following figures:
The medium yearly cost of at-home care is $50,000
Medium yearly cost of care in a private room at a nursing home is $85,000
Approx.2/3 of Americans over the age of 65 end up needing Long Term Care for minimum 2 years – at one point the other.
These figures demonstrate why you just shouldn't take a gamble on the possibility of needing long-term care insurance in your life. Of course, it's very possible that you'll be among 1/3 Americans who'll never need LTC. But nobody knows the future. And if you don't fall amongst this 1/3 group, you could destroy your savings and shatter your dream of peaceful retirement.
Consider These Long Term Care Insurance Pros and Cons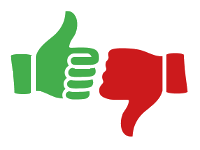 On long term care insurance pros and cons, the con side is referred to as opportunity cost. This is simply an economic term which defines the benefits you forego by taking certain actions. For instance, when you purchase LTC insurance, you're paying out money that would otherwise have stayed within your control. That means you may have invested it, paid a mortgage, or even took a vacation.  By paying for LTC insurance, you definitive give up on some freedom. But we think that this is definitely worth it, and that you're giving up this freedom in exchange for even greater freedom.
A key pro of buying LTC insurance is that it gives you piece of mind. The risk of needing LTC increases with age. By purchasing a modest policy, you know that your savings are protected from the devastating costs of long term care. If you don't use these savings, you can pass them to your children, spouse, or other close family members.
As a highly independent agent, LTC Key understands the complications of LTC insurance. We work hand-in-hand with top carriers in order to help you find a plan that is affordable and great for your entire family. We know a landscape of options and plans so you assured to get the best of the best carrier from our recommendation list. The sooner you purchase an LTC policy, the lower premiums you get to pay. So you really have no excuse not to plan for a secure and peaceful retirement!
At LTC Key, we have professionals who thoroughly comprehend the market and can give you free advice to ensure you make the best long-term care insurance choice. They also ensure that you confident with the benefits offered.